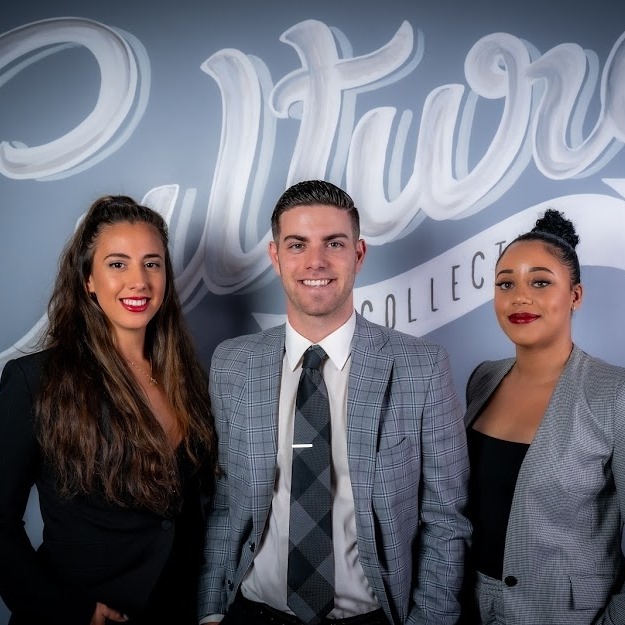 Adam Dellemonico - LOAN OFFICER - Team Leader
NMLS: 1624974
Office (339)234-2988
Adam.Dellemonico@movement.com
128 Dorrance Street
Penthouse Floor
Providence, RI 02903
www.movement.com/adam.dellemonico
About Adam
Purchasing a home is one of life's most exciting processes, but it can also be one of the most stressful. Having a team of qualified, motivated experts on your side is the key to successfully finding and securing the exact loan you need. As one of Movement Mortgage's Top 50 Loan Officers nationwide, Adam Dellemonico is passionate about making sure the clients in his care receive the absolute best and most efficient guidance. Together with his team, he works tirelessly to move clients from fantasies of firing their landlord to the reality of walking through the doors of their dream home.
A Magna Cum Laude Finance Graduate of Roger Williams University, Adam takes knowledge and the responsibility of fiduciary duty seriously. He whole-heatedly believes clients' expectations should not only be met, but exceeded. His impeccable record speaks for itself; in an industry where the average loan takes 42 days to close, Adam's ability to work quickly has set his average at just 19 days. His commitment to accuracy has led to ZERO missed closing dates or denials in the 125 loans he closed last year. He was the second youngest Loan Officer to be awarded entry into Movement's esteemed President's Club, and was officially named the region's Rookie of the Year in 2018.
Though Adam is consistently one of New England's top loan officers in volume and performance, it's his commitment to availability that keeps clients returning to him and referring their friends. His willingness to answer a text or call any time of day means clients are never left to stress about a single question – when Adam agrees to be your ally, he's with you completely, every step of the way. While he continues to break records and work around the clock to set new industry standards, his focus remains fully centered the people he helps. For Adam, doing the job well means expertly handling the details so his clients can forget their stress, fire those landlords, and relax into the once-in-a-lifetime excitement of achieving their dream.
Adam's Testimonials
" I just went through Adam as a first time homebuyer. Adam is an organized, enthusiastic, diligent and knowledgeable professional in the mortgage industry. It was a true pleasure working with Adam and I would recommend him to my family and friends."
" I worked with Adam this month on purchasing a new home! I can't believe how easy it was! I couldn't ask for someone more knowledgeable and available. Amazing job"
Contact Adam Dellemonico Today and Apply now!